After quite a journey, we finally received a limited quantity of the final assembled version of the DSP boards.
What is Prettygood DSP?
The off ear BMR headphones for Quest 2 is an improvement over stock headphones, however they lack bass in the < 100Hz region. This DSP is designed to equalize the frequency response of the BMR drivers and boost the bass significantly. It's also customizable, so you can customize the audio response to your liking.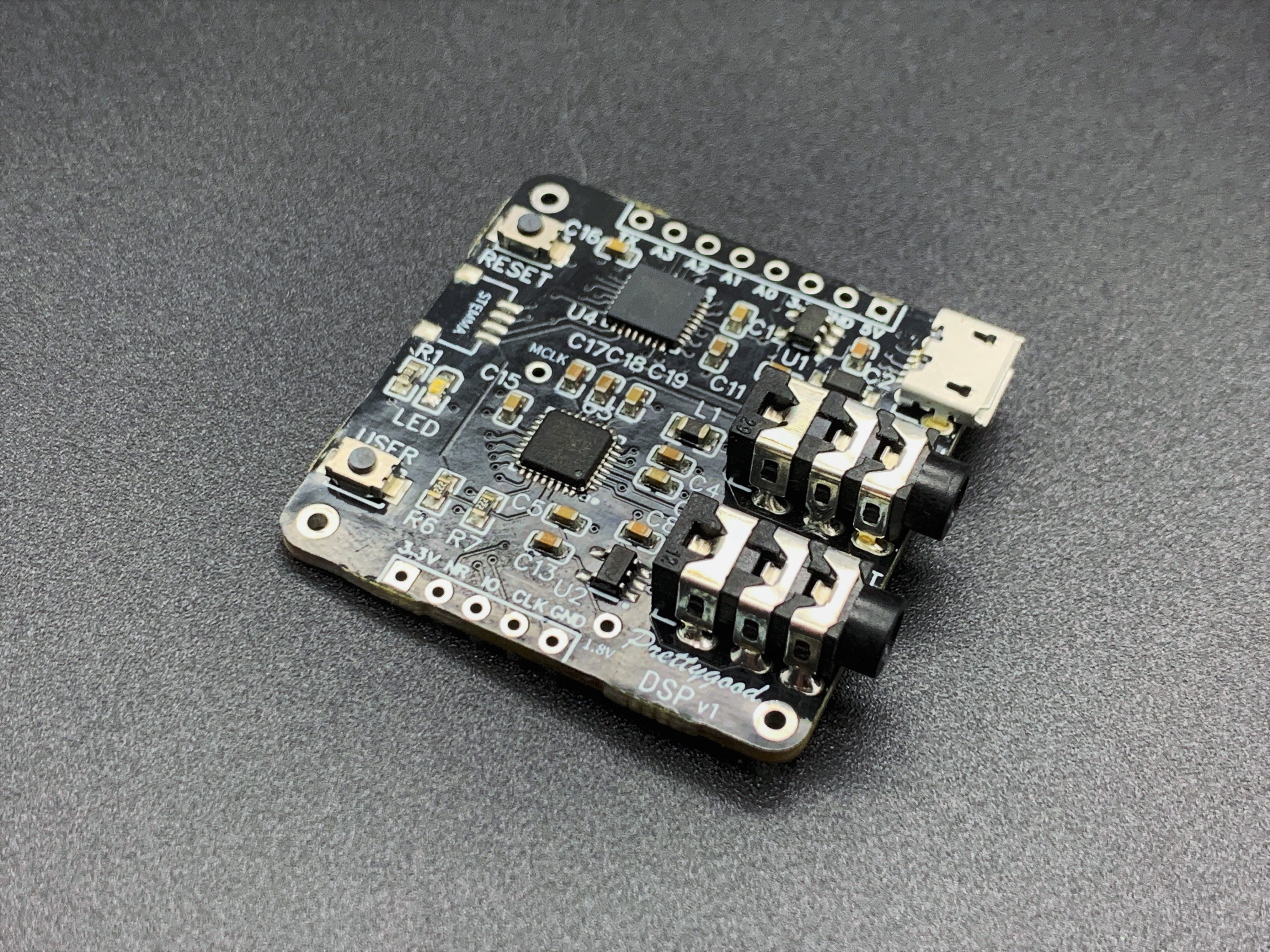 What's included in the kit?
1 x DSP board
1 x 3D printed case
1 x USB-C to Micro-USB cable (power only)
1 x 3.5mm audio patch cable
1 x Velcro sticky tape
Sound comparison
Assembly
The kit should is already pre-assembled. You need to decide where to place the 3D printed case on the headset. We recommend the area on top of the headset.
Connect the headphone out to the off ear headphones, and the audio and USB cable to the headset.
Using the DSP
The DSP is pre-programmed to equalize the BMR speakers. It draws power from Quest 2 USB port.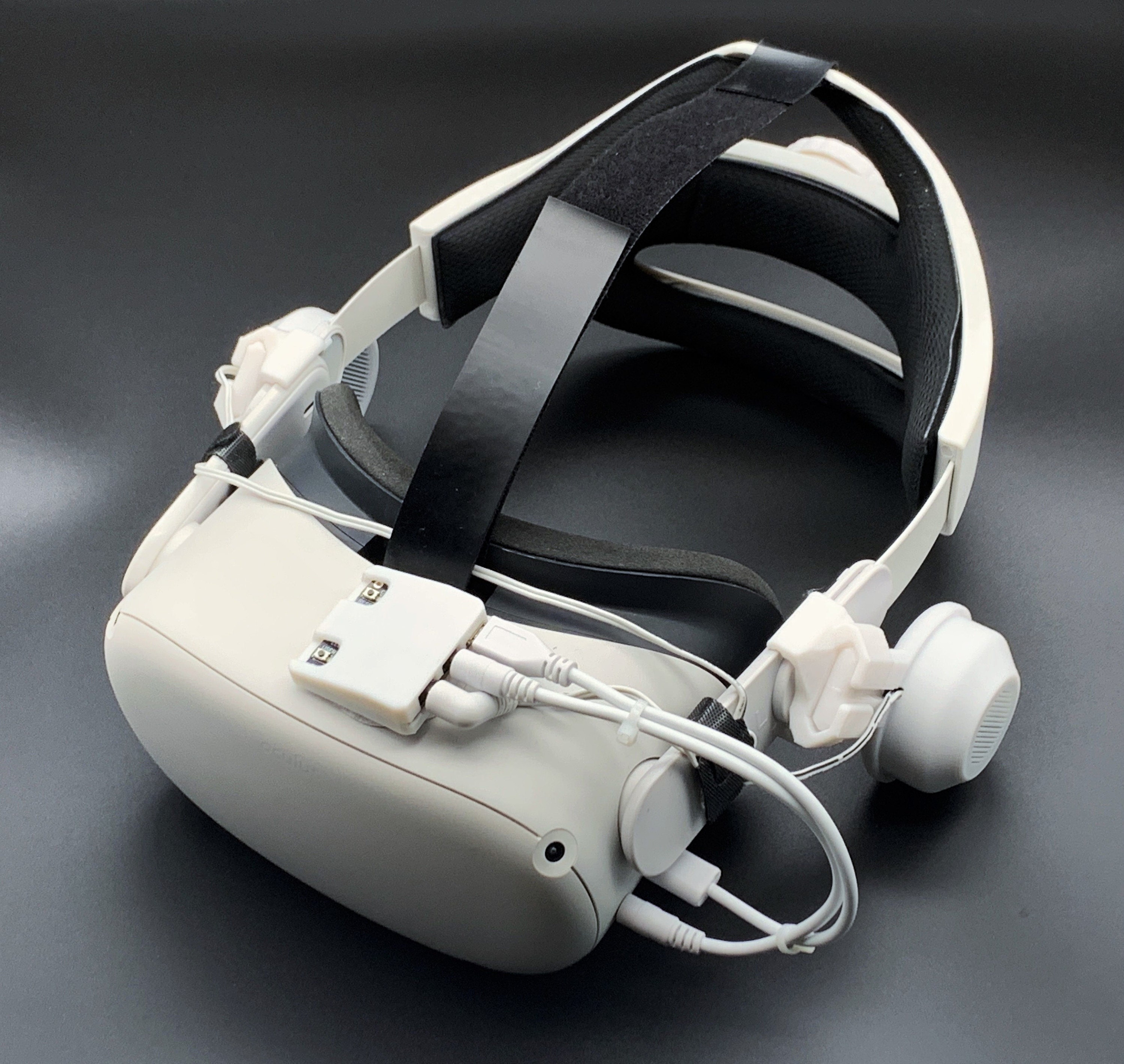 Due to limitation in Quest 2 firmware, the headset will continue to provide power even if the headset goes to sleep. The current draw is quite small (~10mA), but we recommend unplugging the USB-C cable when headset is not in use.
Configuring the DSP
The DSP is very customizable, and you can change EQ tuning, volume, PA-bass and others via WebUSB interface.
To do so, you will need a USB to micro-usb cable connected to your compute (note that the supplied USB-C to micro-usb only provides power and not data).
You can follow the guide here on how to configure the DSP.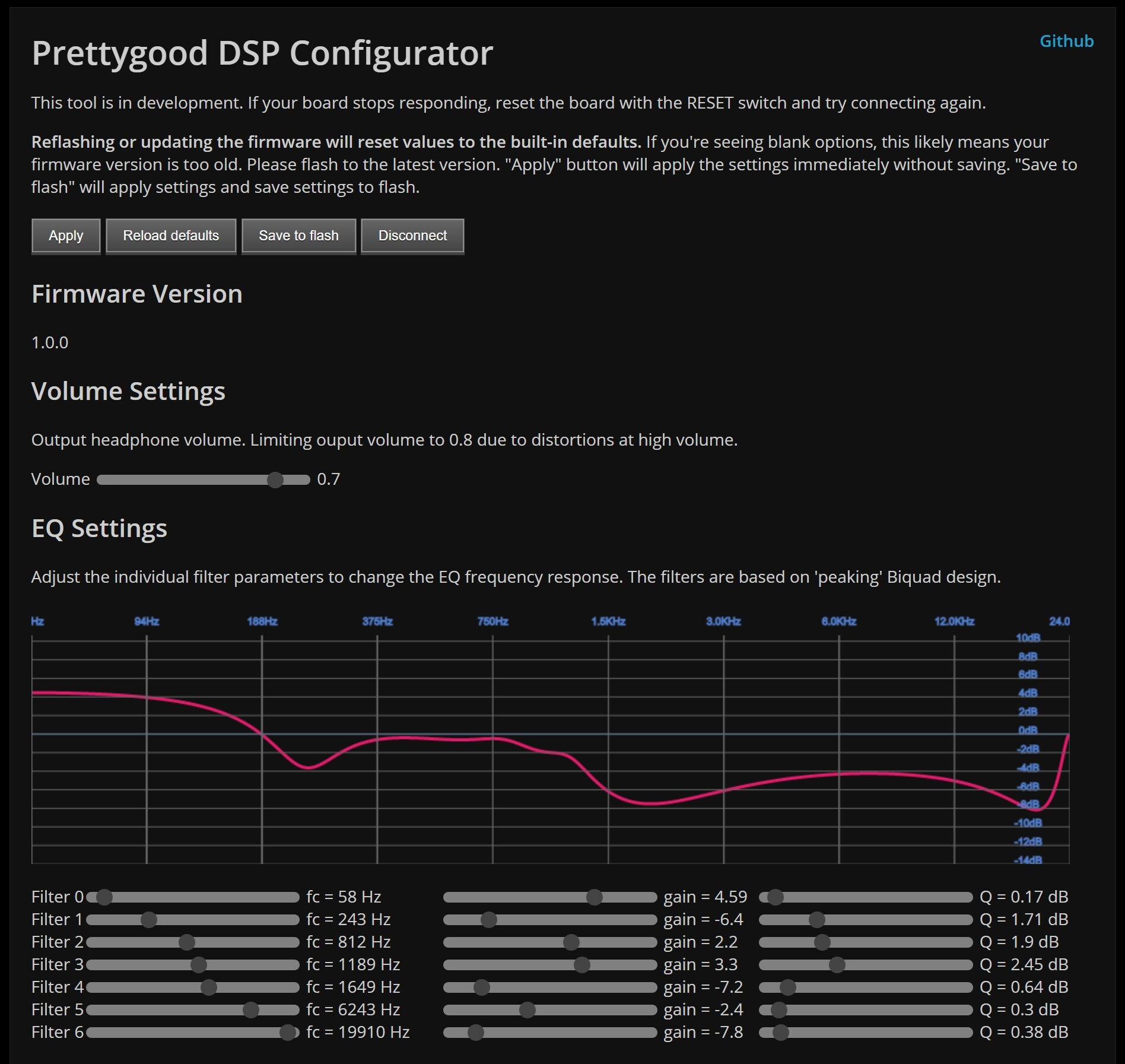 Firmware
The firmware is fully open sourced and is based on Platform IO. Visit our github repo for more information.
Purchase
Please visit this link to purchase the kit from our store.