Parts needed
- 2x 3D printed parts
- 2x Metal fasteners
- 2x Tectonic TEBM35C10-4 drivers
- 2x Custom audio cable
- 3x Velcro cable ties
You will need a Philips screw driver. All parts should snap fit. No gluing necessary. 
Some Notes
- Read the instructions fully first, otherwise you may break plastic parts!- If any parts are broken, or do not fit properly, let us know! - The wire coloring may be slightly different to these photos (red = white and black = black).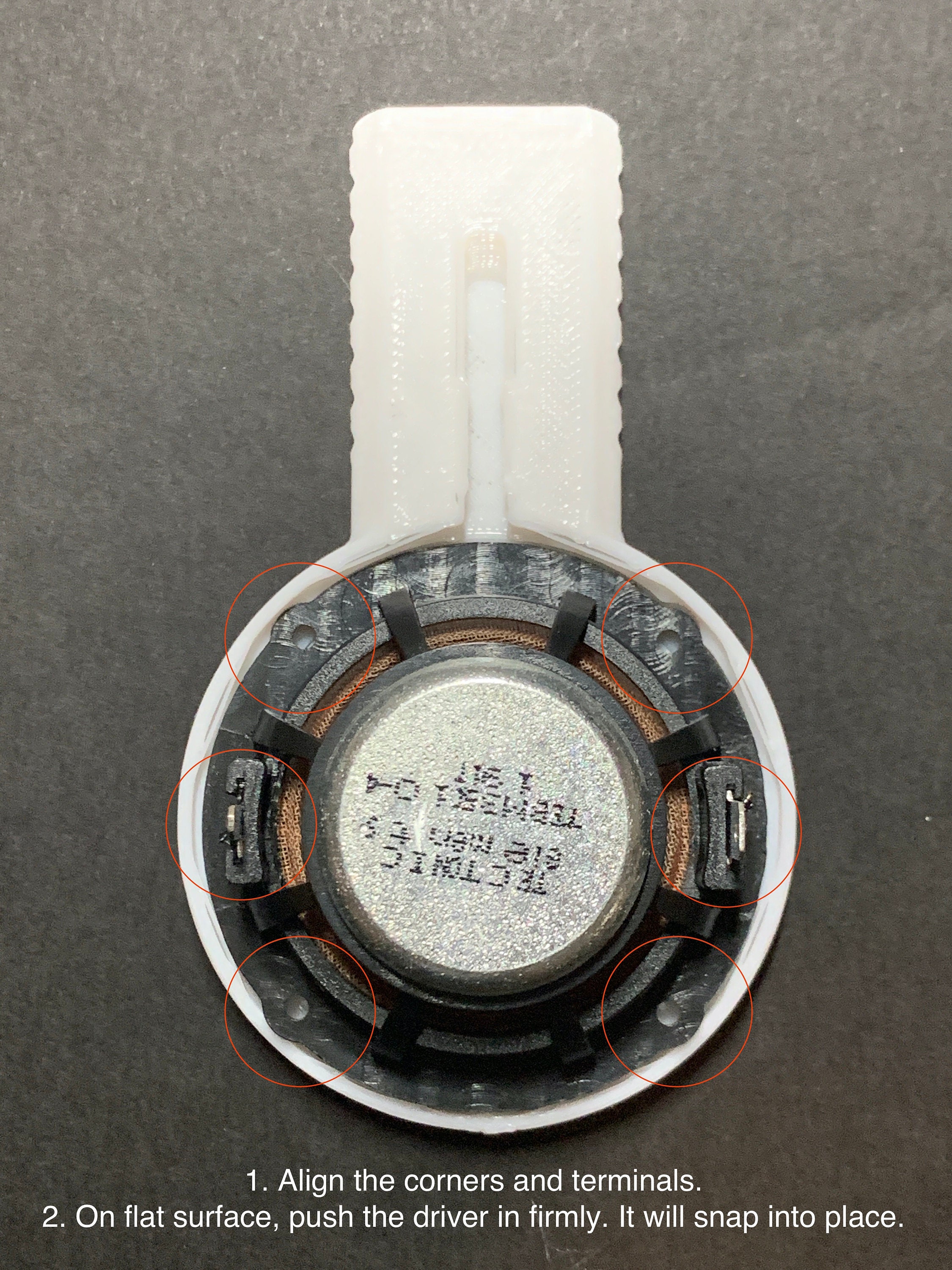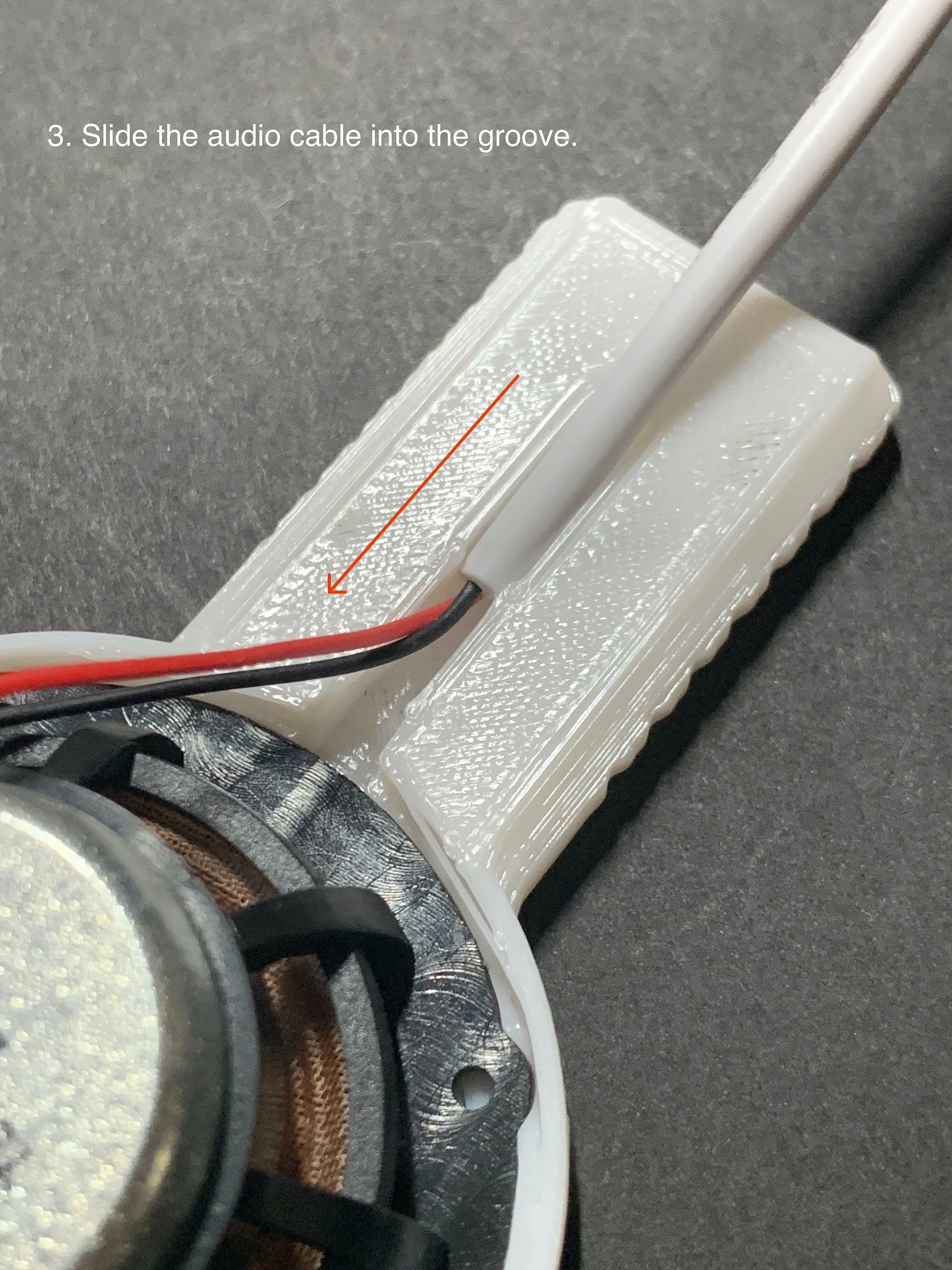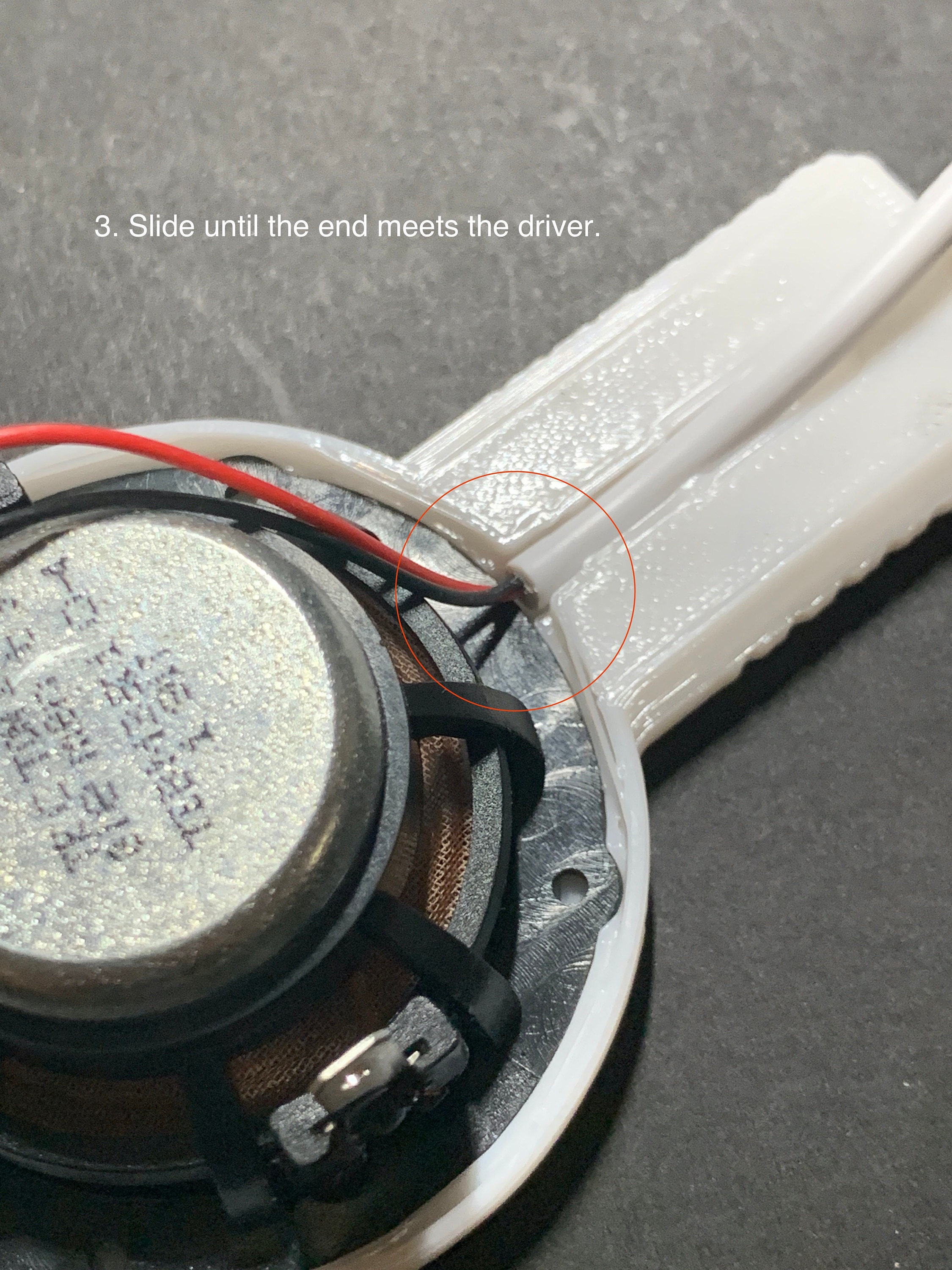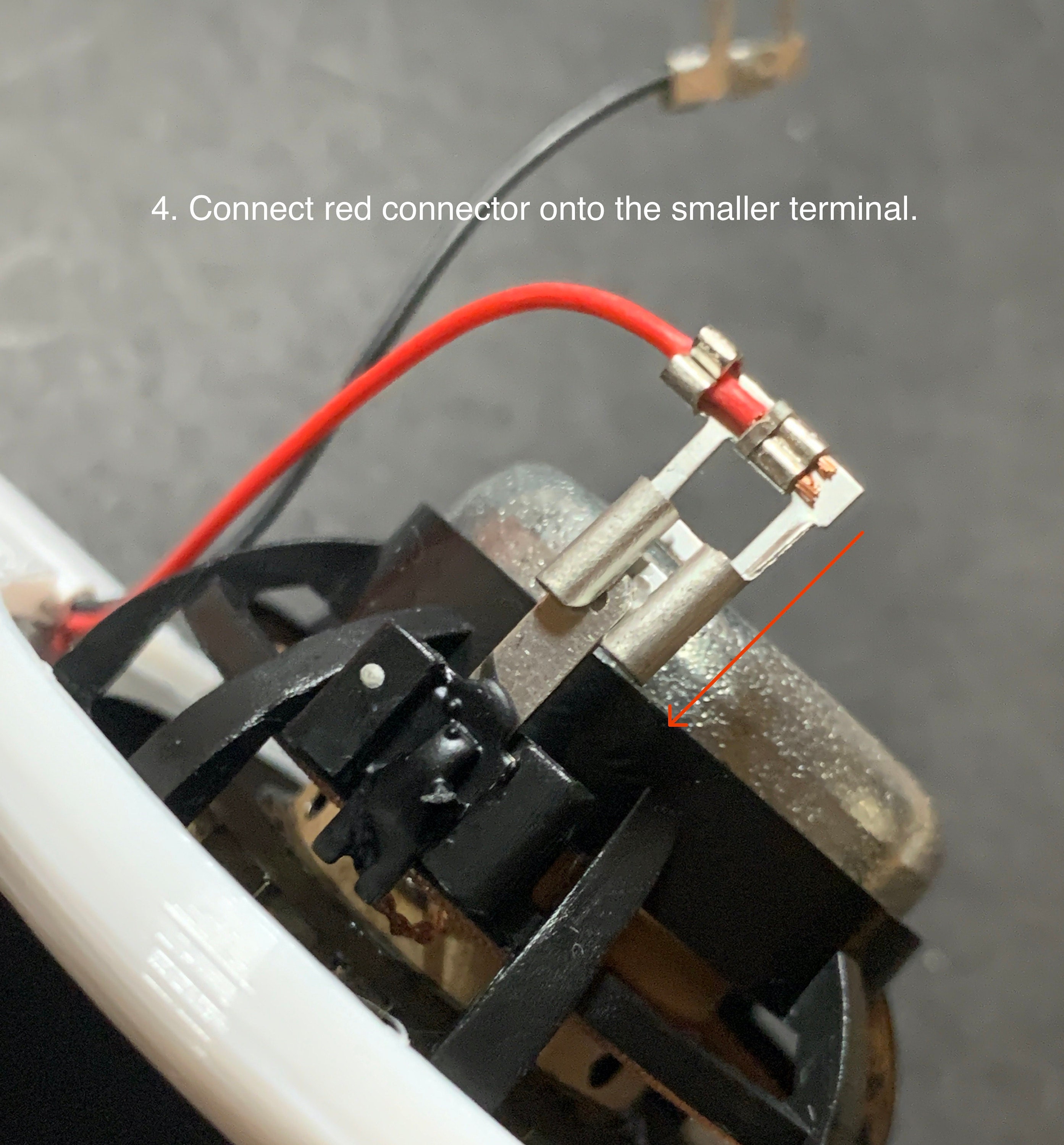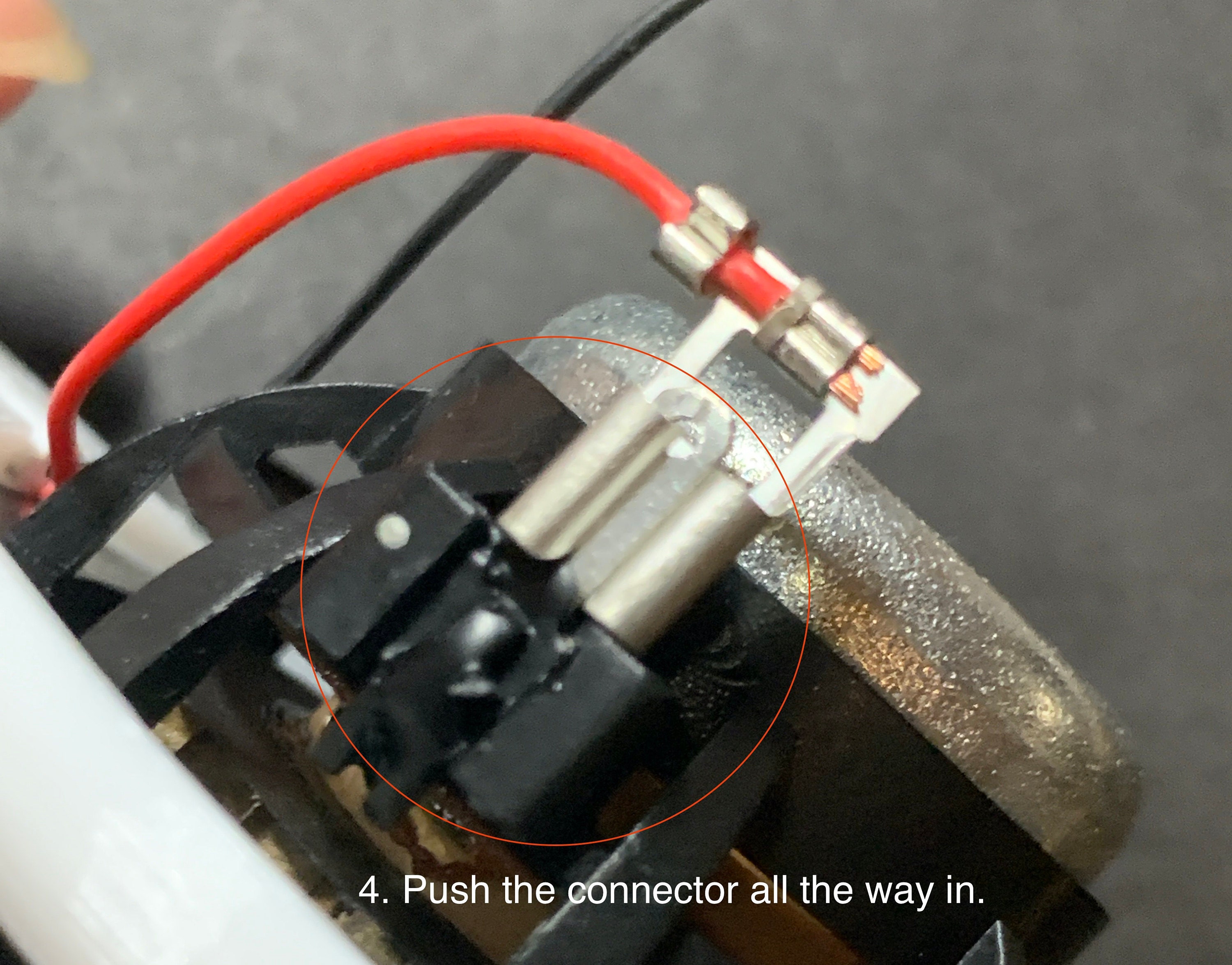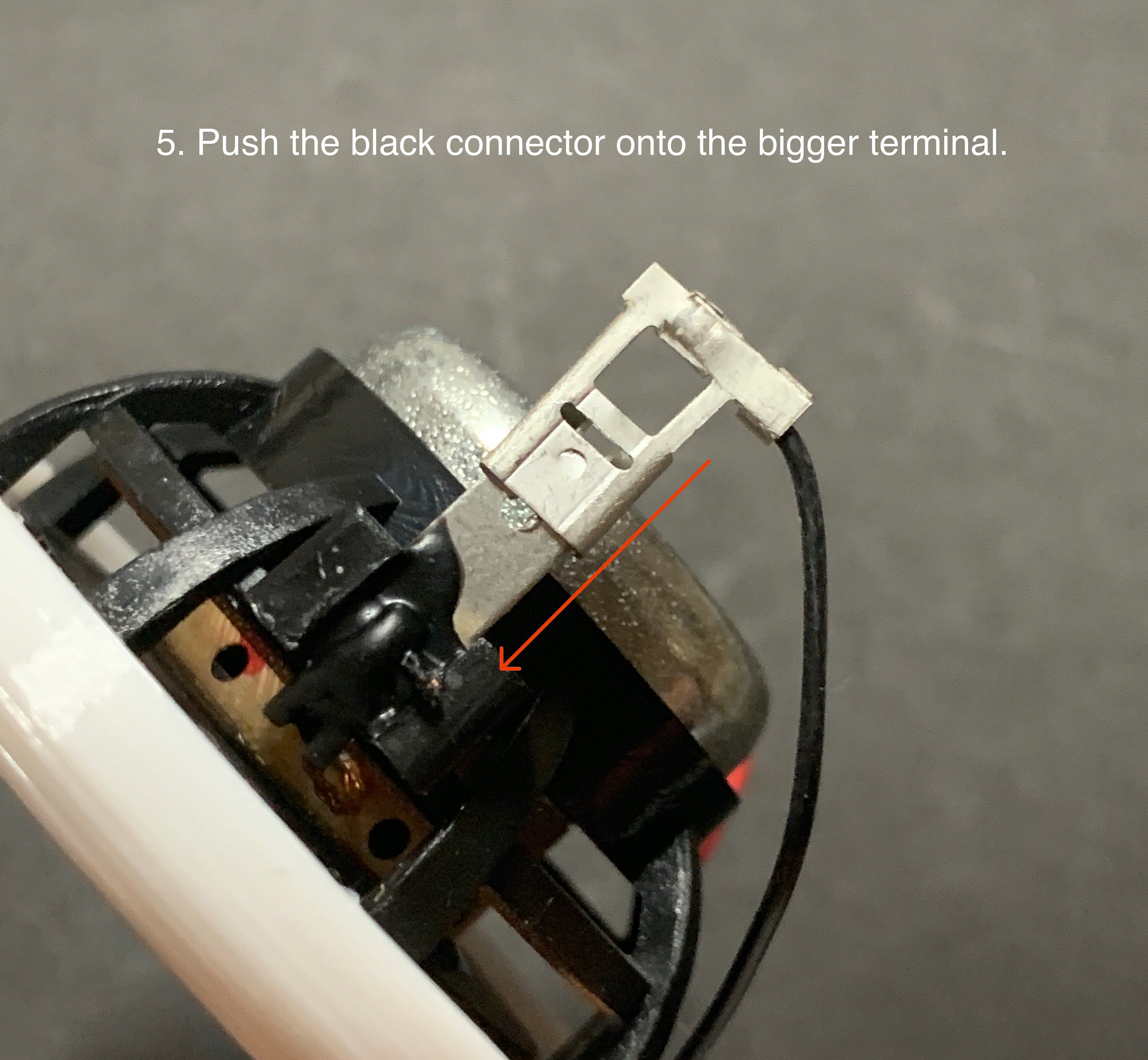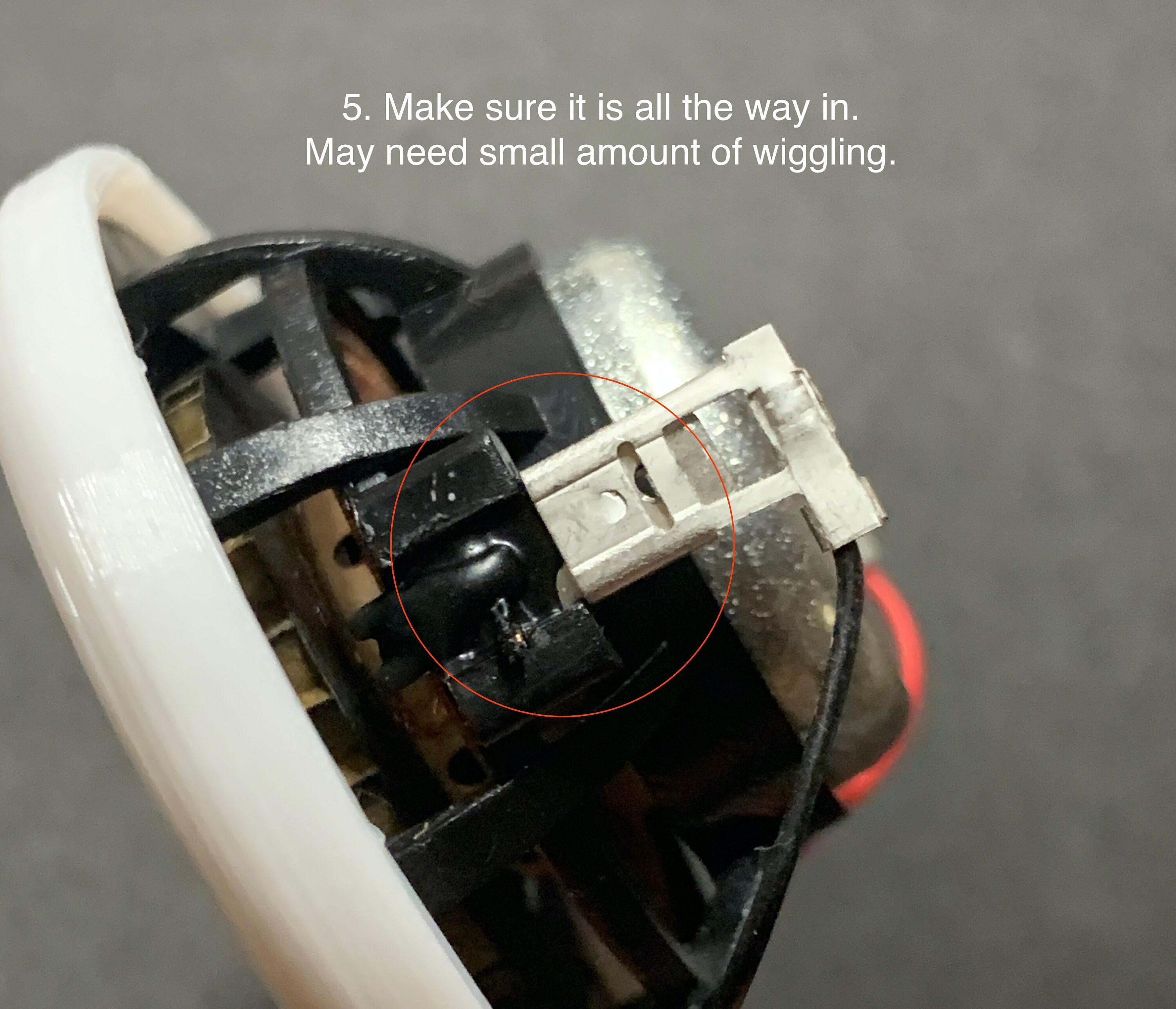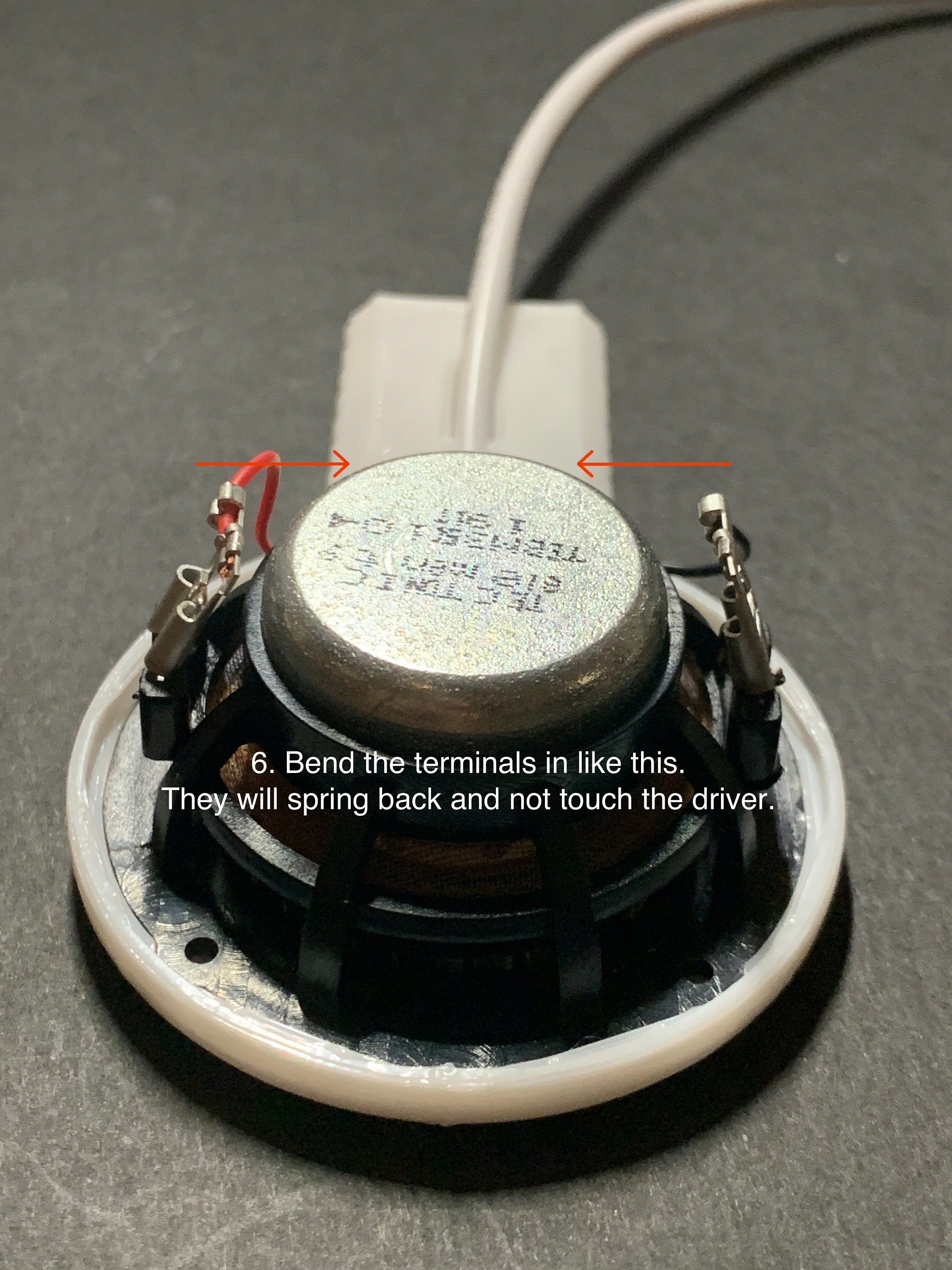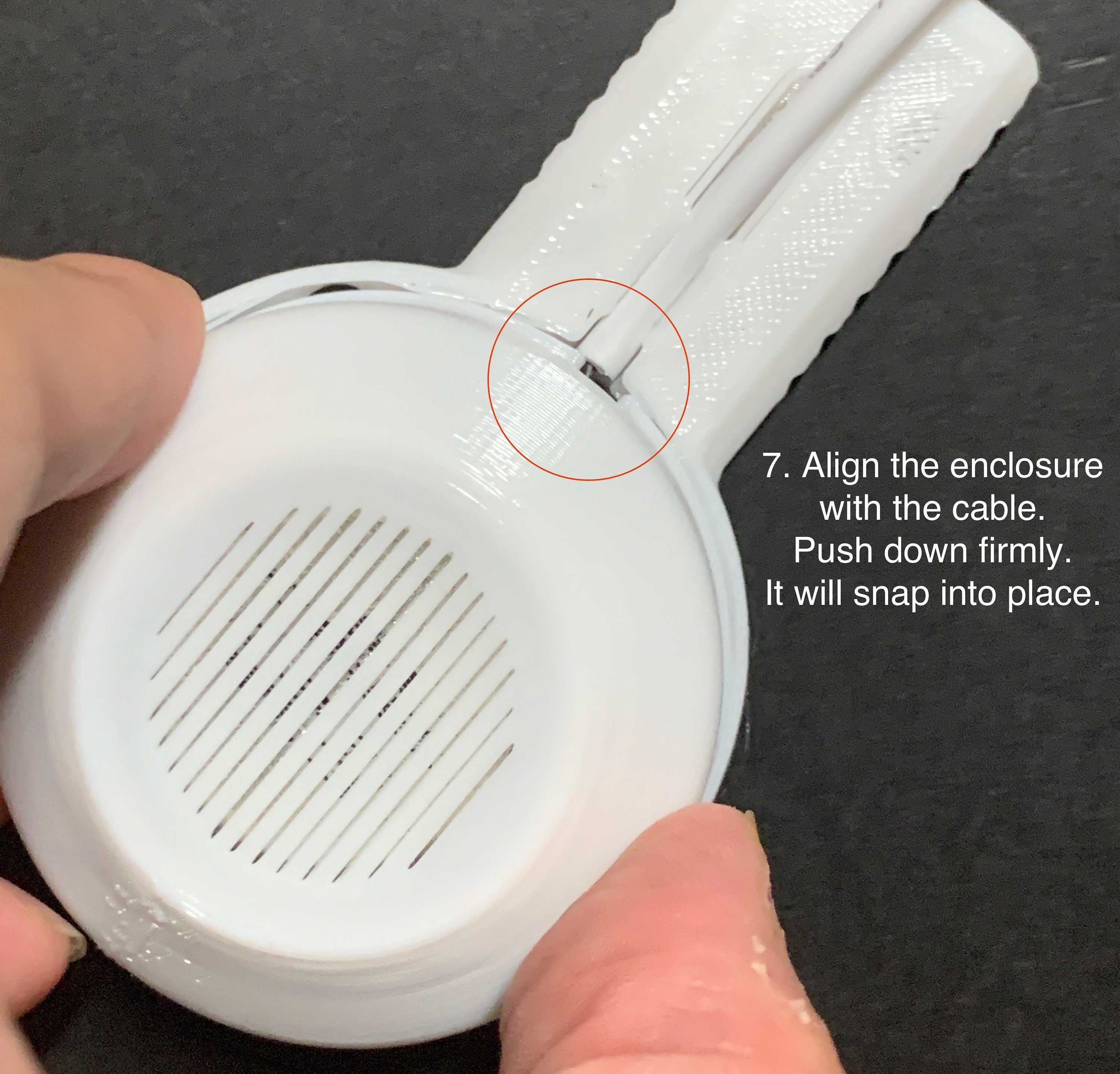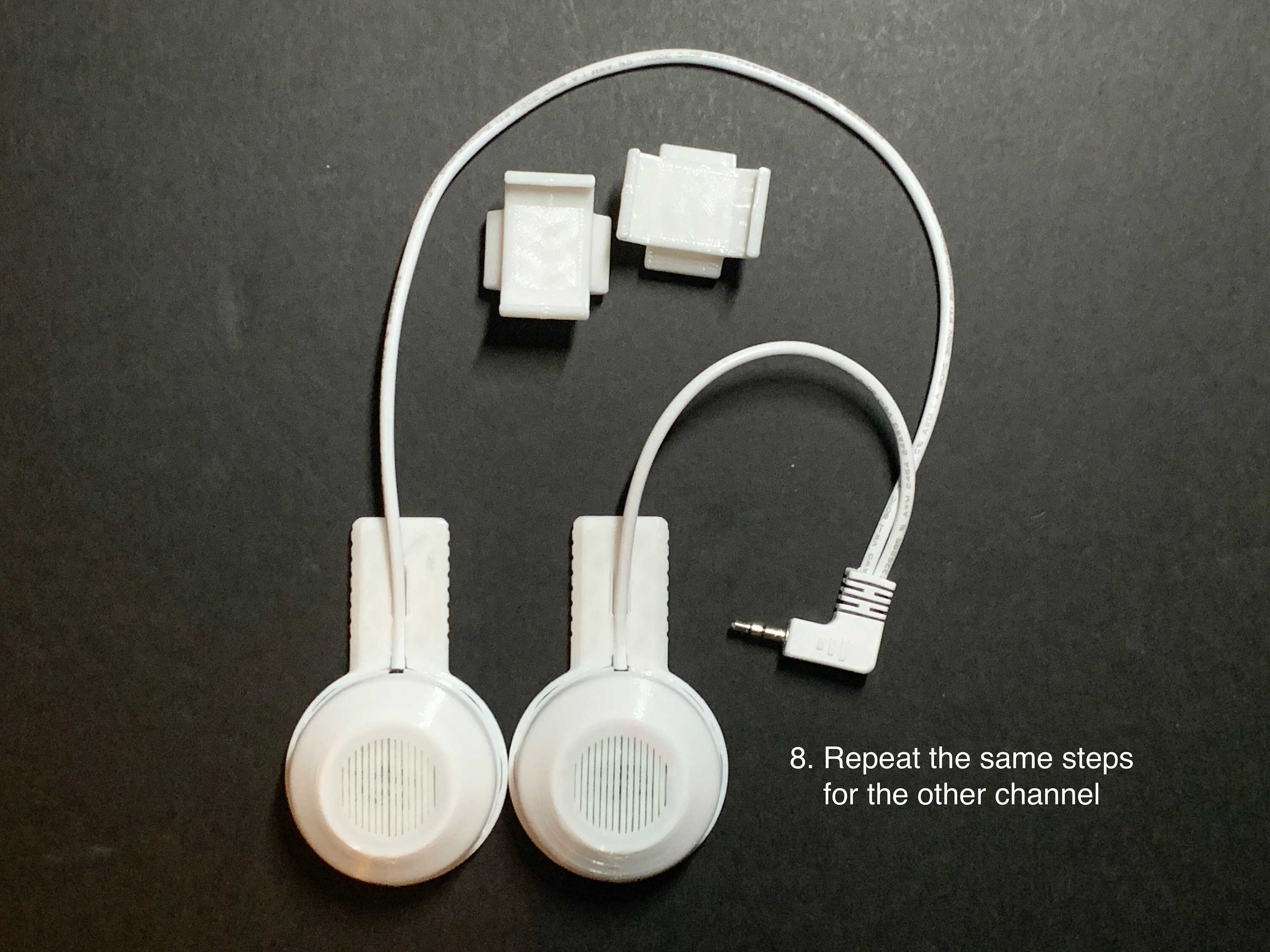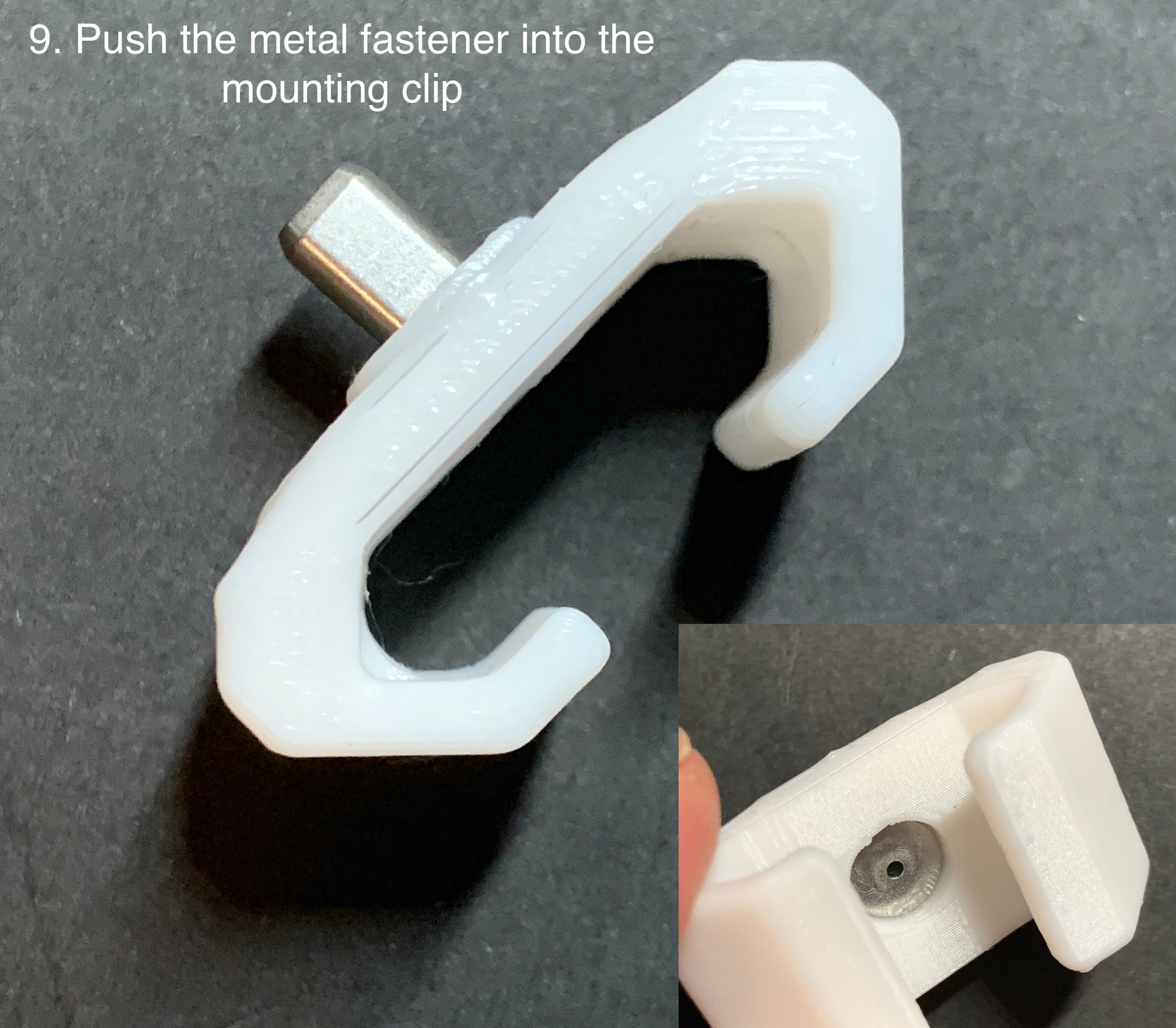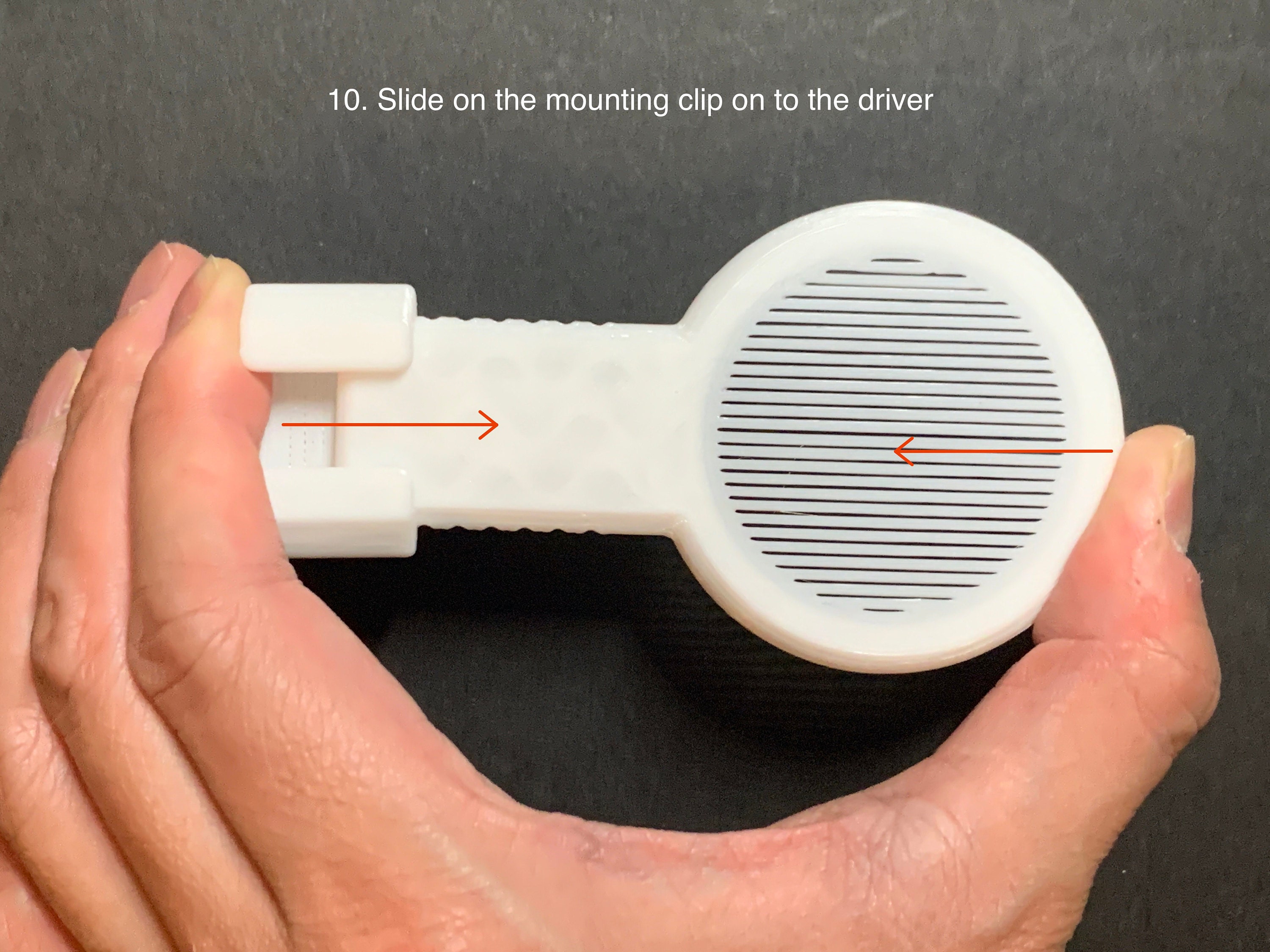 NOTE: the mounting clip may feel loose at this stage. This is normal, it will clamp down onto the driver part once you screw the fastener onto the DAS.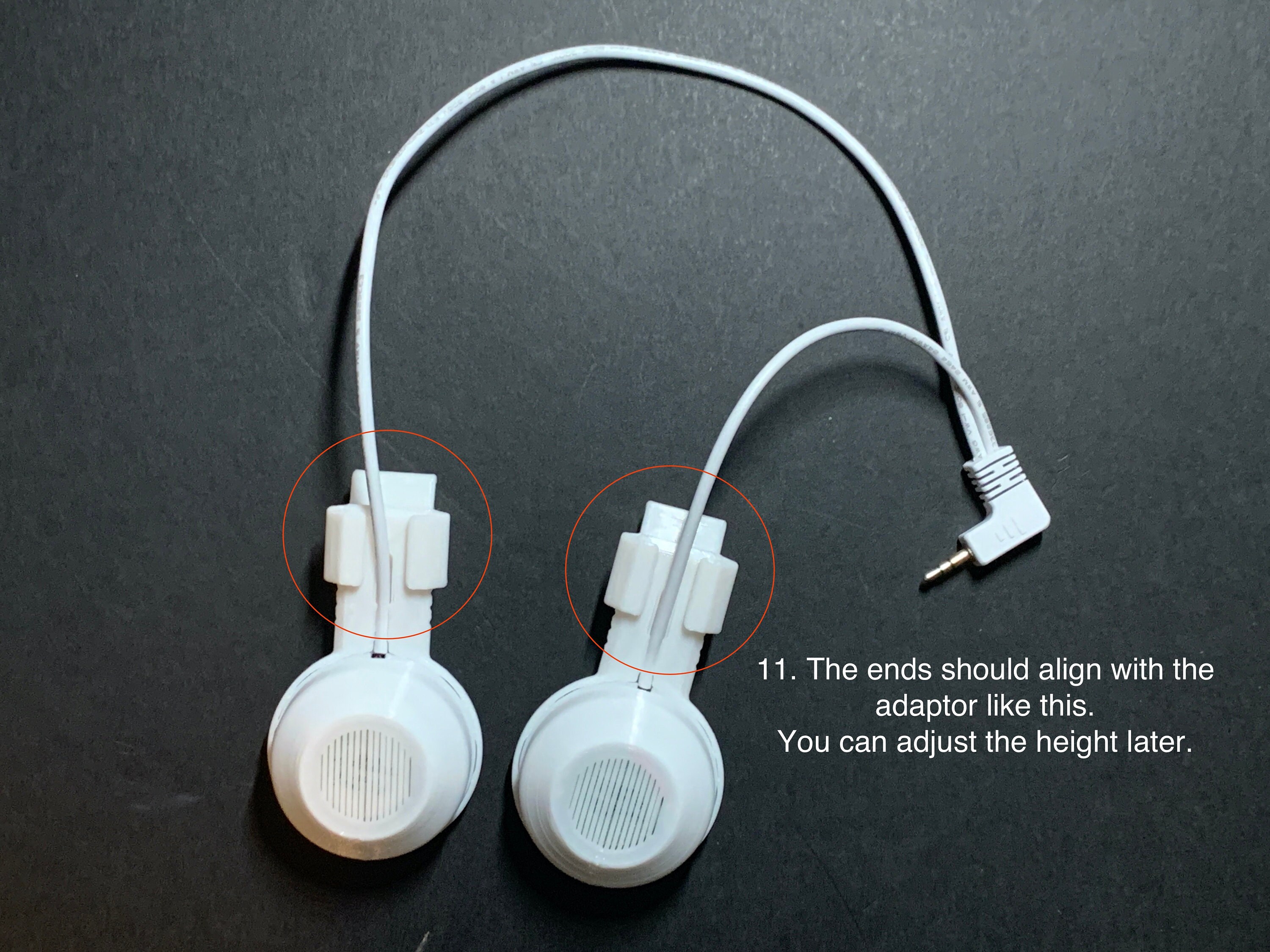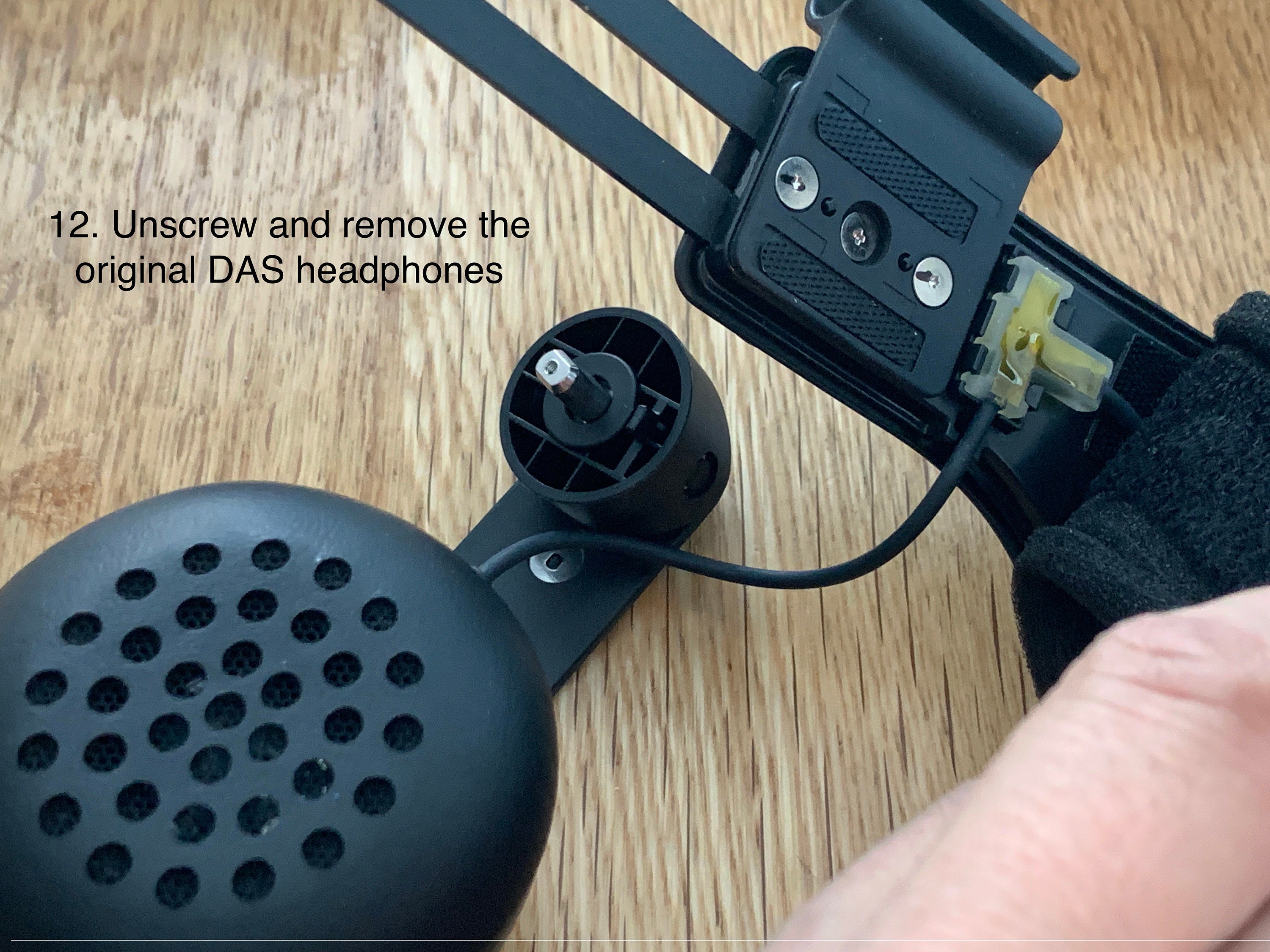 **Follow this VIVE's guide to fully remove the headphones. Make sure to keep the screw for next step.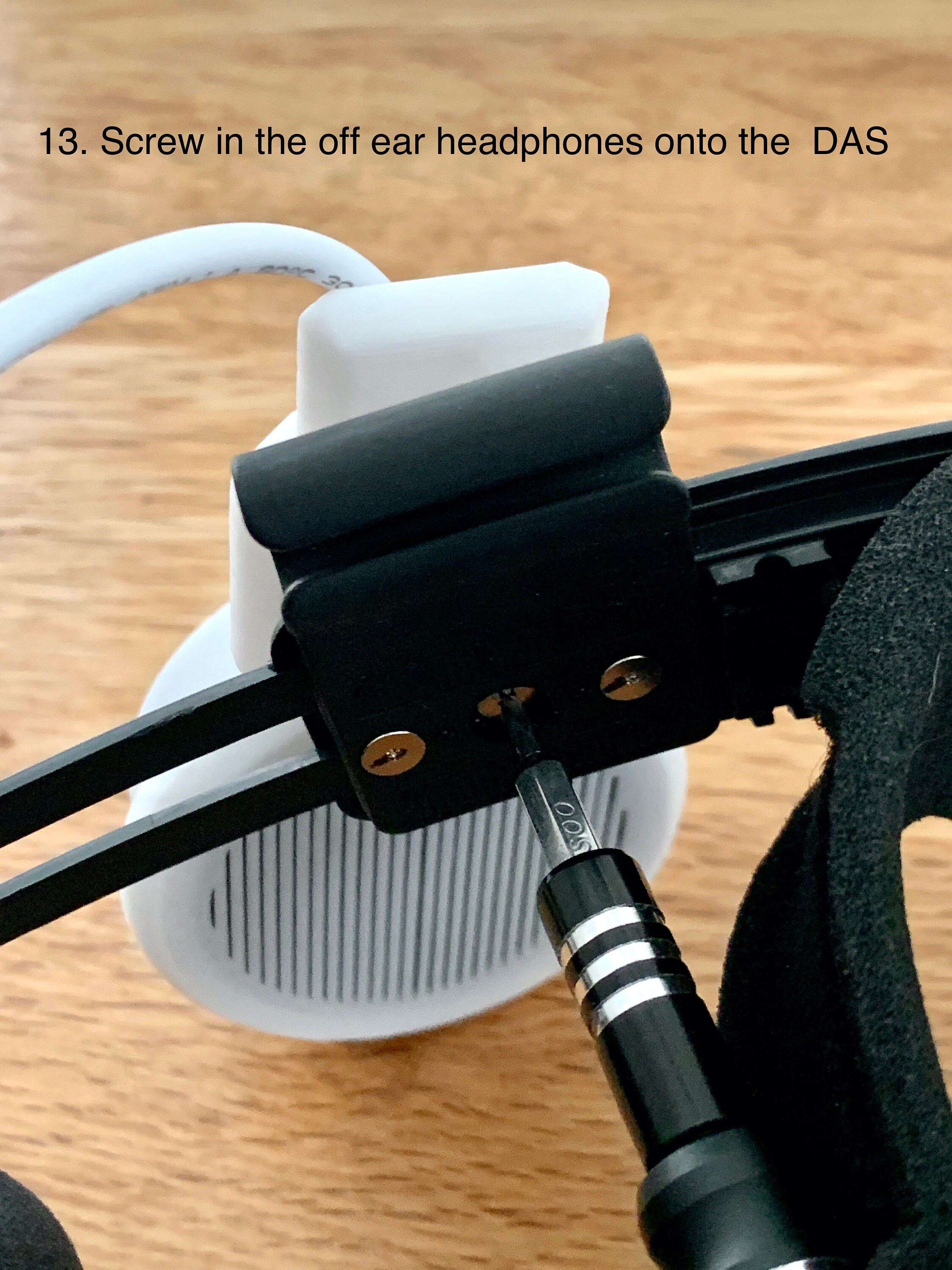 Screw in tightly, this will force the clip to clamp down on to the driver part. Adjust the clamping force as necessary.